SINGLE DOOR UNDERCOUNTER REFRIGERATOR
Chiller
2 to 5 degree Celcius
ARC XX1
Freezer
-18 to -22 degree Celcius
ARC XX2
SINGLE DOOR UNDERCOUNTER FRIDGE WITH GLASS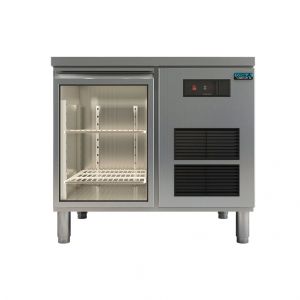 Chiller
2 to 5 degree Celcius
AGR XX1
Freezer
-18 to -22 degree Celcius
AGR XX2
2 DOOR UNDERCOUNTER FRIDGE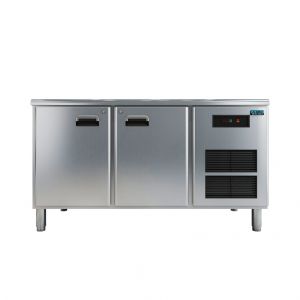 Chiller
2 to 5 degree Celcius
AUC4DD
Freezer
-18 to -22 degree Celcius
AB4CCD
2 DOOR UNDERCOUNTER FRIDGE WITH GLASS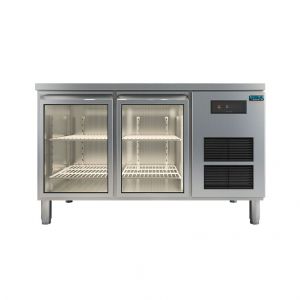 Chiller
2 to 5 degree Celcius
AUC4DD
Freezer
-18 to -22 degree Celcius
AB4CCD
3 DOOR UNDERCOUNTER FRIDGE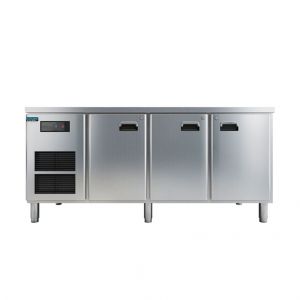 Chiller
2 to 5 degree Celcius
AUC4DD
Freezer
-18 to -22 degree Celcius
AB4CCD
3 DOOR UNDERCOUNTER FRIDGE WITH GLASS
Chiller
2 to 5 degree Celcius
AUC4DD
Freezer
-18 to -22 degree Celcius
AB4CCD
UNDERCOUNTER FRIDGE WITH SHOWCASE DISPLAY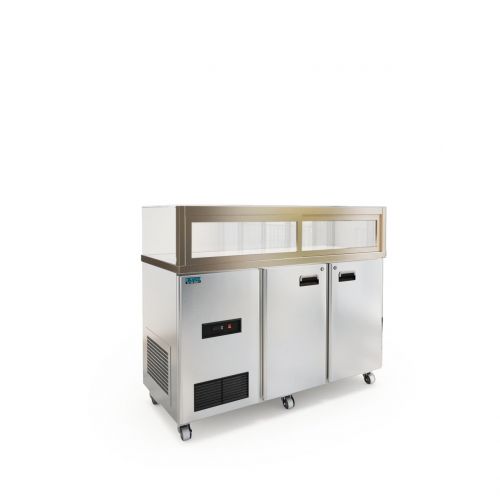 Chiller
2 to 5 degree Celcius
AUCG-150D2 : W1500 X D650 X H1200 (MM.)
AUCG-180D3 : W1800 X D650 X H1200 (MM.)
UNDERCOUNTER FRIDGE
WITH SALAD TRAY & SHOWCASE DISPLAY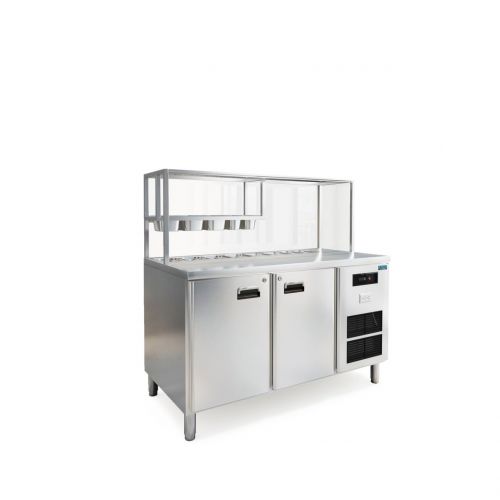 Chiller
2 to 5 degree Celcius
AUCT-150D2 : W1500 X D750 X H1450 (MM.)
AUCT-180D3 : W1800 X D750 X H1450 (MM.)
เลือกสัดส่วนลิ้นชักตู้แช่ที่คุณต้องการ
Working height of 85 to 90cm, perfect for standing on the ground and make amazing dishes.
STAINLESS STEEL TOPS / WORK ON TOP
Nicely polishes with food grade stainless steel AISI304, we made sure that your food will be prepared with hygienic safe surfaces.
Strong built to support all kinds of food preparation.
Put your food container to the right shelf space for ease of ingredient-movement.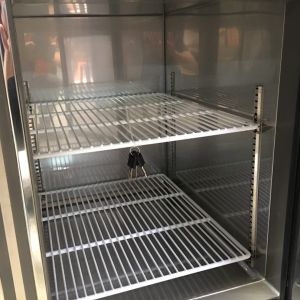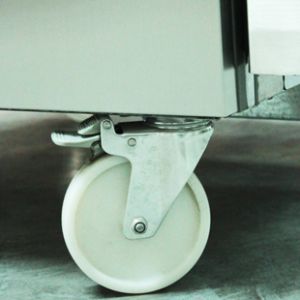 Allow the cabinet to hold more than 200kg per cabinet
REFRIGERATION UNITS ARE BUILT TO LAST LONG
Our counter series machine unit are built to last long in the heavy kitchen, the unit can maintain its cooling quality as far as you want it to be.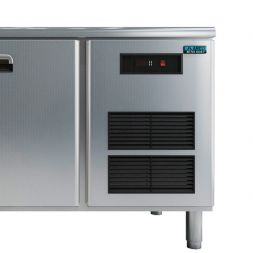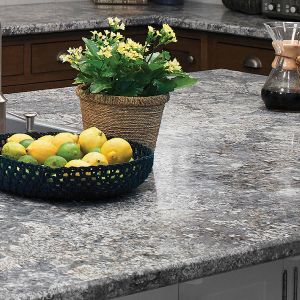 WORKING TOPS
Change to:
1. Change stainless steel top to Granite/marble tops.
2. Add food pans to your tops, convert to the sandwich prep unit.
3. Add super lean cutting board.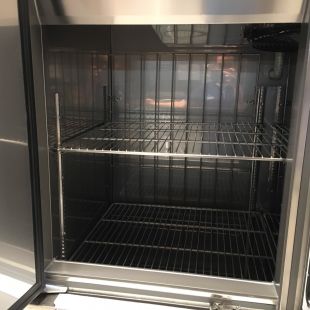 ADD MORE STAINLESS STEEL SHELVES
Increase more storage to your diversify food containers.Can support more weight and are more durable to kitchen environment to maintain good storage efficiency in long term purpose.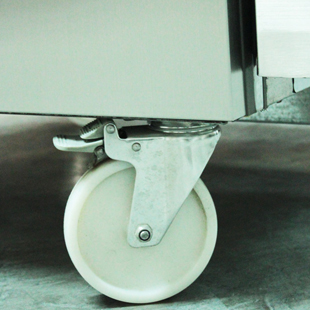 ADD WHEELS
Move around your storage when you need to with lockable heavy weight supporting wheels.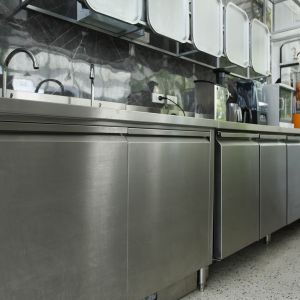 CUSTOMIZE COUNTER HEIGHT
Convert your unit into the equipment stand support. Let other equipment sit on your counter refrigerator to build great utilisation of your cooking method.